Visit Make Them Gag Now!
Let's face it if they're gonna suck it, they may as well deepthroat your dick and tickle their tonsils with it to the point of gagging. It's the ultimate sign of submission and cock worship. We don't stop shoving till we see the mascara tears running down their cheeks. These are hardcore blowjobs at their finest! So if you like the rough stuff, you will love Make Them Gag!
Free Preview
Visit Blow Patrol Now!
When the sirens start screaming and these lovely girls get pulled over, they have no clue they are being stopped by the Blow Patrol! It's reality porn's best class of sexual enforcement officers, and the only way these skanks are going to get out of a ticket is to drop down low and start sucking real slow! Every fine can be avoided, but to get themselves off, these chicks will have to discover a way to get the Blow Patrol and YOU off as well!
Free Preview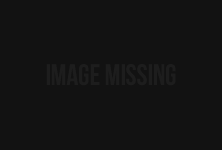 Visit Real Blowjob Auditions Now!
Getting a professional pornstar down on her knees to suck your pecker is fun for sure, but seriously it's a lot more rewarding to find an amateur skank so that you can fuck her mouth and throat for a while before deciding if she has what it takes to become a professional blowjob artist. The key is that these Real Blowjob Auditions feature chicks who want to become starlets, so they're happy to go deeper and try harder than any of the skanks who have already earned their first pornstar contracts.
Free Preview
It's no secret that fashion enhances the appearance of most women. Wearing the perfect outfit, most models look even better than they do after they get naked. So why have them strip down to their birthday suit at the start of every porn video it just doesn't make much sense! CFNM Exposed stands for Clothed Female Naked Male Exposed and it's the new home of unique fetish films starring fashion models who keep their clothes on, even while they get busy in some of the hottest hardcore xxx HD action ever recorded. If you are new to the CFNM craze, take a peek and see for yourself why it's becoming so wildly popular!
Free Preview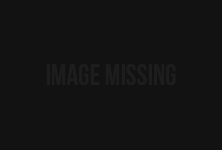 There is nothing like a good blowjob, so we travel all over the country finding hot college cuties who love to suck cock and putting them to the test!
Free Preview
Everyone has some kind of addiction, while the vices may vary once you know what it is that makes someone's mind itch, you can always discover ways to keep them coming back for more. These chicks aren't just looking to suck pecker once in a while, the life of a Blowjob Junkie is a constant search for the next fix, the next juicy cock and even before the last load of jizz has fully dried on their skin, they're back out on the street looking for cock again!
Free Preview
It's pretty much a given that these pornstars are total sluts, but today they're not only sluts, they're Dick Sucking Sluts. These practiced pornstars are the best at giving blowjobs, and if you're in the mood to see some great head you're in the right place. These ladies gather around the cock as close as they can, sharing them at times with their girlfriends, but giving an awesome performance no matter what.
Free Preview
Although all BBW's are stunning, there is something special about the ebony BBWs which sets them apart from the rest of the plus size modeling crowd. Big Ebony Mamas is packed full with curvy black women that are packing the largest tits and asses you have ever seen in one exclusive HD downloadable porn members area. They're all amateurs, and all so hungry for cock that when they find thick black dick who have a taste for the larger ladies, it's ON and the chubby fucking is all waiting there for you right now!
Free Preview
Welcome to the real Tranny Paradise! We've just raised the stakes by bringing to the table not one, but SIX sizzling hot she-males out to play! Never has there been so many delicious, gender-bending babes, but here's the catch: there's only one guy! With bad intentions written in their eyes, watch these insatiable transvestites gang up and group-fuck one lucky dude. Outnumbered by all the lady cocks, he's got no other choice but to keep sucking, tugging and fucking as these naughty knob-gobbling sluts with nuts really push the pace! It's a go-for-broke, intense gang-bang with six different she-male flavors all wrapped up in one kinky no-holds barred orgy! In this unfair battle of the curious sexes, everyone wins!
Free Preview